Grow your potential.
We equip and support people to grow bigger than their challenges, so they achieve the outcomes that matter.
Clarity  Confidence   Action  Results
Take charge.
Your leadership can't be outsourced, but it can be developed. 
Whether you are an individual, team or organization, LeaderShift can support your growth.
What our clients are saying about us…
"The National Farm Leadership Program doesn't merely teach principles of leadership; participants develop highly personalized ways to apply them in everyday life, incorporating accountability and follow up. I didn't realize the impact that my tendency to be a perfectionist and trying to "do it all" was having on my colleagues and in my personal life ."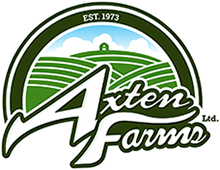 "I used to try and micromanage everything to death.  On top of that, I wanted perfection.  The benefits of teaching and delegating to others is really starting to shine . . . everyone is stepping up and the work is getting done.  I no longer feel like it's all up to me.  I can play a more supportive role as a leader."
"LeaderShift revealed a whole new side of leadership that has never been touched on in any previous course that I have taken.  I was able to apply the principals immediately and witness the positive effects of clear communication. The leader assessment identified areas where my leadership required improvement and both the LeaderLab and residency were great ways to practice in both an individual and group setting."
"The program improved my mental resiliency by a lot – to not just get through stressful periods, but learning how to deal with stress. I'm a better manager and leader. I'm better at communicating the things I want my farm to accomplish and including my family and employees, helping me in my ability to strategic plan for the farm and develop a clearer vision for where I want things to go. I'm more confident in decision-making and the way I interact with everyone on the farm. The program also helped me add structure to managing the farm and my team."
"I had the good fortune of meeting Kelly and Darrel at a conference in 2018 and after talking to them I could easily see that what LeaderShift was offering filled a major gap in training that Canadian farmers are usually offered. I started doing a deep dive into my overall management competencies in 2016 and found that production and marketing gurus were everywhere, finance coaching was readily available, but the human resource and leadership help was harder to find.  Particularly where family (farm) business is concerned, Kelly could bring personal experience  and wisdom into the mix.  LeaderShift didn't just help me professionally, it extended to my marriage and my whole family. I would highly recommend this program to anyone wanting to up their game and be a better person to work with."
"I had two previous experiences taking leadership courses, however both were a waste of time and money. Nothing got implemented because it's too much information all at once with no systematic follow-up and support. The National Farm Leadership Program provides the opportunity to find ways to practice what we learn and keep practicing. The one-year follow-up is a tremendous value.  I now have a plan in place and have the confidence to work with my faculty team, my children, and most importantly, remind myself. I'm a happier person and more confident about my leadership and how I show up – things I would have never realized without the program."
"Participating in LeaderShift had a significant impact on my life.  In fact it was life changing.  Participating in the course work and especially the residency made me realize the potential that I had and gave me the confidence to have conversations in a way that I didn't know I could.   LeaderShift gave me the confidence to lead our organization to the next level."
"After all my years in business, and dealing with all the issues of human relations, this course just made sense. On a human level we operate laterally, even though we are leaders in our respective spheres. Recognizing our own limitations and the need for "skillful transparency" as we navigate learning about others experiences and understanding our own, is so important in "Clear Leadership". I am putting these new tools to full use!"
"Managing people can be the most challenging aspect of any business operation. Kelly and Darrel have assembled a course that goes a long way in helping understand not only how these relationships work and why they can sometimes go off the rails, but also sensible methods for navigating and improving interpersonal and organizational clarity. It was an excellent course and I highly recommend it to anyone running a business."
"I wasn't aware of my tendency to avoid confrontation and create distance, and how this was affecting my team. I have learned that confrontation doesn't have to mean conflict and self awareness has opened up a whole new realm of understanding for me and everyone around me. I am now able to have more open conversations. Concerns are eased, and I feel enlightened because I have more context about situations to understand and respond more appropriately."
"As it turned out, I took LeaderShift at a good time as I was I was transitioning out of my farm business and into semi retirement. I would recommend this course to anyone interested in becoming more self-aware, managing their anxiety and being a better communicator. Kelly and Darrel are very flexible, and were quick on their feet to adjust to the needs of the group. The experience exceeded my expectations and was worth every penny. Thank you guys."
"LeaderShift has been a great help in gaining a better understanding of how my leadership style impacted those around me – my core relationships and my teams – and has helped me to become a more effective leader. The work was challenging, personal and at times uncomfortable. It was sobering to discover my reactive style was stifling constructive conversations. Participating in LeaderShift was a gift and has been life changing for me."
"Working with LeaderShift has brought a level of understanding about who I am and who I'm not. I no longer expect others to define that for me. It has set a new level of confidence that I never had before."
"Kelly was a great help to me in working through some legacy planning issues at our farm. For 15 years we had been in a holding pattern that was costing us all time and money, and the problems seemed unsolvable. Using a methodical process and a lot of patience, Kelly enabled me to define my goals and work through issues with family members to develop a plan for us to move forward."